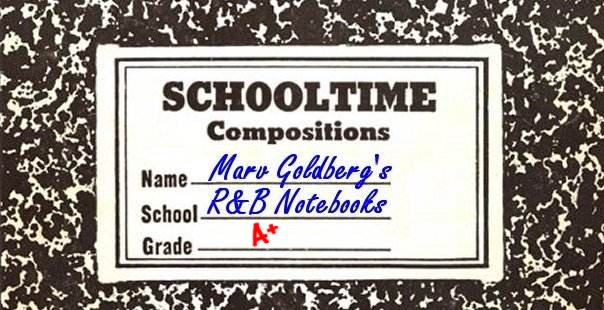 Bette McLaurin
By Marv Goldberg

© 2018 by Marv Goldberg
[AUTHOR'S NOTES: Bette McLaurin was an oddity. She appeared out of nowhere, made many records, had a couple of hits (but on the Pop charts, not R&B), and then disappeared almost totally.

I never paid all that much attention to her music before starting this article. After listening to about 30 of her recordings, I'm honestly not particularly impressed. Maybe I just don't understand what she was trying to do, but I'm not even sure what kind of an audience she was trying for (or being pushed at). Moreover, she had the ability to reduce two really fine vocal groups (the Striders and the 4 Fellows) to sounding like generic studio groups (which, in all fairness, was probably the work of session producer Phil Rose, and not Bette).

Her name is spelled, in write-ups, as "Bette", "Betty", and "Bettie". Any of these could occasionally be paired with "McLauren" or "McLarin".]





Bette McLaurin was born on December 6, 1929, in or around Winston-Salem North Carolina. Supposedly her only sibling was a sister; however, I can't find her family in any census. I suppose her name was actually Elizabeth, but I can't be sure of that either. The only Bette McLaurin from North Carolina who shows up in censuses is white (although the same age, just to confuse me). Actually, the only official documents that she shows up in are some New York phone book listings from 1995 to 2001.

Bette was short. One account said she was four feet, nine inches and 99 pounds (and also named her mother as Estelle - whom I can't find either). When we get to her stint at the Earle Theater, you'll see a photo of her next to the Orioles' Alexander Sharp. He was big; she was small.

Bette claimed that she'd studied classical music and wanted to become a concert singer. According to a March 1953 Ebony article (which, unfortunately, I haven't read), she preferred singing opera to the blues. However, her mother persuaded her to start a career in popular music.

The first mention of Bette is in 1949, when the July 16 New York Age said she'd sung "a pleasing 'Summertime'" at an affair at the Club Harlem (on 145th Street in Manhattan). She must have sung somewhere before that, but there's nothing. I don't even know when she came to New York.


By August 1950, she'd hooked up with Claude Hopkins' Orchestra: Claude Hopkins (piano), Prince Robinson (tenor sax), James McLin (guitar), John Brown (bass), and George Woods (drums). On August 18 (said the August 26 Billboard), the band cut eight sides for Big Nickel Records in New York. Four of them were: "You're Diff'rent" (led by Lucille Linden), "Somebody Mentioned Your Name" (led by Bud Brees), "Are You Forgetting Love?" (led by Henry Wright), and "Cryin' My Heart Out For You" (led by Bette). The first two of these were issued in September, the second two in October. The only small problem was that Big Nickel assigned both of them the same record number: 1005. I don't know if all these people were singers with Claude Hopkins; my feeling is that they weren't, since the whole band only had five members.

Billboard reviewed "Cryin' My Heart Out For You" on November 11, 1950. While Henry Wright's side got a very poor 55, Bette's was downgraded to a 40 (probably the lowest score I've ever seen; only matched by the rating that Lucille Linden's side got in the September 30 issue). The full review: "Tune's a fair torch item, thrush pipes weakly and without feeling. A dull item."


And then, Bette hooked up with Larry Newton's Derby Records. Her first outing, in March 1951, was "Bewitched", with Freddie Mitchell's Orchestra backing her. (Since I have neither heard this one nor seen the label, and it wasn't reviewed, I can only assume that it was "Bewitched, Bothered And Bewildered" from "Pal Joey", which had just been revived, in February, by Doris Day. The flip, "Blue Prelude", gives me even more trouble: the vocal might be by Bette or it might be by Bob "H-Bomb" Ferguson.)


In April, Bette appeared at the Savannah Club in Greenwich Village. The show was reviewed in the April 28, 1951 Billboard and they had this to say about her: "Thrush Betty McLaurin made a valiant effort against the environment [which had been described earlier as "small and brassy" with the acoustics being "very heavy"]. She managed to project enough over the band, but not always with success. Nevertheless, she won big hands for standards."


From there, she went into the Apollo Theater, the week beginning May 4, 1951, as part of "The Savannah Club Revue". It featured MC Manhattan Paul, bandleader Lucille Dixon, and singer Tony Moro, all of whom were with her at the Savannah.


Another orchestra leader who recorded for Derby was Eddie Wilcox (whose band had been built on the old Jimmie Lunceford unit). With Wilcox, she released "The Masquerade Is Over" in July 1951 (the flip was an instrumental). This is the song she'd be most identified with over the years (and she'd record it on three separate occasions). In spite of this, I find her voice strident and unpleasant. Also in July, Bette signed with the Shaw Artists Corporation as her booking agent; she'd formerly been with Music Corporation Of America.


In spite of my opinion, Cash Box liked it, giving it their Award O' The Week in their August 18 edition: "The Eddie Wilcox orchestra and Bette McLaurin get together on the top deck to offer a wonderful arrangement of an old pop tune. This number has tremendous potentialities and with the first rate treatment given to it, it can easily break out. A blues item, it is one of those strong and forceful type ballads that always carry great listening appeal. Bette delivers a powerful and meaningful vocal which does justice to the lyrics and melody."


It was a tip in Pittsburgh on September 22, but it never made any national charts. However, on the strength of it, she was booked back into the Apollo Theater the week beginning September 14. She shared the stage with the Orioles ("America's Leading Quintet"), Johnny Hodges, and Pigmeat Markham.


Not waiting to see what would happen with "Masquerade", Derby issued Bette's follow-up record in September: "Cottage For Sale", backed with "Crying For You". It was favorably reviewed in the September 29, 1951 Cash Box: "The strong voice of Bette McLaurin lends itself beautifully to an equally beautiful oldie. With Eddie Wilcox again backing her, this end has the makings of a top tune. The bottom end [flip side] is a slow ballad that receives the first rate treatment of Bette's meaningful moaning. We look for the top deck to take off." Note that "Crying For You" isn't the same song as the "Cryin' My Heart Out For You" that she'd done on Big Nickel.

Billboard liked them too, rating "Cottage" an 83 and "Crying" a 78 on October 6. Of "Cottage For Sale", they said "The standard (revived in recent years by Mr. B. [Billy Eckstine]) is done to a fare-thee-well in a hard-hitting, passionate job."


On October 10, Billboard reported that Bette (and her managers) had ditched Shaw Artists Corporation (after only three months) "following a hassle with the artist and her managers", switching over to the Gale Agency. In mid-October, she opened at the Harlem Club in Philadelphia.

On November 10, "The Masquerade Is Over" was the number one record in Los Angeles. Her recording was tied for first place with Jimmy Scott's version (which was far superior, in my opinion). Again, it was only a regional hit, never a national one.

And then, a mystery. The November 17, 1951 Billboard reviewed Bette's latest Derby record, "Cry", backed with "Lover Come Back To Me". Why a mystery? Because on the same date, Cash Box reviewed Bette's latest Derby record, "Cry", backed with "For All We Know".

Billboard said of "Cry" (rated a 78): "Miss McLaurin, currently a hot entity, does a satisfying job with the fast rising pop ballad. Her rendition should grab some of the r.&b. trade, tho Johnny Ray has a big jump." "Lover Come Back To Me" (getting a higher rating of 80): "The thrush hands the standard a medium beat reading; should prove a juke attraction."

Cash Box said: "A top flight vocalist and a tune that's a comer add up to a wonderful side. Bette McLaurin and the Eddie Wilcox orchestra have a sure winner in this sentimental ballad. The lower level (the B side, which they said was "For All We Know") is an oldie to which the same artists give their own interpretation and again have a strong item. We look for the upper disk to go."

You've got me on this one. I know that the "Cry" and "Lover Come Back To Me" pairing exists, but all things are possible. The reviewers worked off records, not titles on a list. One possible explanation is that her review was at the bottom of the column and the very next review (at the top of the next column) was for Sonny Til's "For All We Know"/"Fool's World". It could just have been a typo. Supporting this theory is the fact that the titles were only mentioned at the top of the review, not in it.


The original version of "Cry", by Ruth Casey (with the Graham Prince Ensemble), had been released on New York's Cadillac Records in September 1951. When it looked like it was going to be a hit, Derby's Larry Newton had Bette record it. Of course, neither of them stood a chance once Johnnie Ray released his version. (Nor did Georgia Gibbs, June Valli, or the 4 Knights.) At the same time, Newton made pianist Eddie Wilcox Derby's musical director.

According to the November 24, 1951 Billboard, Derby recorded Bette in Chicago in mid November, along with the Freddie Mitchell orchestra. Presumably this is when "Cry" was done (however, since I haven't seen the label, I don't know if Freddie's is the orchestra behind her). She was in the mid-West because, in late November, she opened at Detroit's Flame Show Bar, along with Chubby Newsome and Moms Mabley.

In its December 8 issue, Cash Box printed the results of its "Best Jazz N' Blues Artist" poll. Charles Brown captured first place with 49,391 points. Bette was fourth from last with 8,838 points (not a great showing, but think of all the singers who didn't make the list in the first place). Also placing were the Dominoes (47,863), the Clovers (30,172), the 5 Keys (21,866), and the 4 Buddies (immediately behind Bette, with 8,801 points).


Bette spent New Year's Eve 1951 at the Armory in Louisville, Kentucky, along with Bull Moose Jackson and his Buffalo Bearcats.

In early January 1952, Bette appeared at the Bijou Theater in Nashville. She shared the stage with Tab Smith, Frank "Floorshow" "Culley, and Wild Bill Moore.

"Jamaica's Derby Artist" was the title of a write-up in Larry Douglas's "Listen To Larry" column in the January 26, 1952 New York Age. (Bette lived in Jamaica, Queens, New York; she was still there in the late 1990s. Larry Douglas was also a Jamaica resident.)


It makes my heart feel very warm to see my adopted hometown girl, petite Bette McLaurin become a national great singing recording artist on the Derby label . . . BETTE'S biggest hit on DERBY is: "MASQUERADE IS OVER", with EDDIE WILCOX'S band backing up the vocalist. She does a terrific and soothing job of chanting on this release . . . MISS McLAURIN (for your information) was the first artist to record "CRY", the smash hit by JOHNNY [sic] RAY [not true; it was Ruth Casey who had the original recording] . . . BETTE'S rendition is greater than that of Ray's . . . She currently is making personal appearances in theaters throughout the country. I PREDICT that our BETTE will be 1952 number one female vocalist. Eddie's Palm Garden crowd [on Merrick Boulevard] and all Jamaica folks are planning a big welcome home for their BETTE . . . She deserves it.


There'll be many references to Bette as "petite", as she measured in at only four feet, nine inches.


On March 7, 1952, Bette opened at the Ebony Club in Cleveland. Also in March, Eddie Wilcox became head a&r man for Derby's Pop division (Phil Rose was the other a&r).



A third March event was the release of Bette's latest Derby record (as "Bette McLaurin & Her Friends"): "I May Hate Myself In The Morning", coupled with "I Hear A Rhapsody" (which has no group). "I May Hate Myself In The Morning", a Bennie Benjamin-George Weiss composition, first released in February 1950 (by Betty Brewer on Decca), had the Rex Kearney Orchestra backing her.


So who were her "Friends" on this recording? The March 8, 1952 Billboard answers the question: "The Benny [sic] Benjamin-George Weiss song-writing team, already booked as a night club act on the strength of their "Wheel Of Fortune" hit, has now become part of a recording trio. Derby Records disker of the original "Wheel" platter, this week cut another Benjamin and Weiss tune, and used the writers and Derby sales manager Phil Rose as a vocal trio. The singers backed up chirp Bette McLaurin. The ditty waxed "I May Hate Myself In The Morning." The tune was around some months ago [actually two years at this point] and recorded at that time, but failed to create any big stir." So there you have it, Bette's "Friends" were Bennie Benjamin, George Weiss, and Phil Rose.


[Bennie Benjamin and George Weiss were the composers of "Wheel Of Fortune", "Rumors Are Flying", "Cross Over The Bridge", "Can Anyone Explain", and "I Want To Thank Your Folks", among many others. Benjamin and Weiss were an integrated team; very rare for those days.]


"I May Hate Myself In The Morning" rose to #23 on the Pop charts (not charting at all in R&B). The record was reviewed in the March 22 Billboard, which gave "I May Hate Myself In The Morning" a 79 and the flip a 71.



On April 19, 1952, Bette appeared at the Arcadia, in Providence, Rhode Island, along with Stick McGee and the 4 Buddies. Then it was on to Birdland in Manhattan, along with Lester Young. Billboard reported that in its May 10 edition, also saying that "I May Hate Myself In The Morning" had moved onto the Pop charts.


May 30 through June 7 found Bette at the Glass Bar in St. Louis' Midtown Hotel.

There was a small write-up on Bette in the June 19, 1952 Jet:


All her life Bette McLaurin wanted to be a concert singer. But she wound up singing ballads and basking in the spotlight as a Hit Parade possibility. Since her mother convinced her that there was more money to be earned in the popular field, Bette has been able to bring her early classical training into good use in interpreting the lyrics of modern ballads. Her extreme vocal range has given her [an] advantage over most singers, especially in high registers. That is, perhaps, one of the chief reasons for her smash-success recording on [the] Derby label of I May Hate Myself In The Morning, the "sleeper" Benny Benjamin-George Weiss tune that hit like a bombshell on the popular music front. Her showcasing of the song resulted in a scramble by other singers to get on the bandwagon and a big increase in personal appearance bookings for Bette.


Other versions of the song were by Artie Shaw (vocal by Trudy Richards), Rosalie Allen and Elton Britt, the Nelson Riddle Orchestra, Steve Gibson & the Red Caps, Warren Suttles' Dreamers (as "I'm Gonna Hate Myself In The Morning"), the Art Mooney Orchestra, and the 4 Lads. None of these was a hit at all (and, as I said before, Bette's only made it to number 23).

On July 27, she started ten days at the Regal, in Columbus, Ohio.


Then, in July 1952, Derby released "My Heart Belongs To Only You" and "I Won't Tell A Soul I Love You". On these, she's backed by the Striders, who don't do much and don't even sound like the Striders. Cash Box gave the former a B+ and the latter a C+.

In early September, Billboard reported that Bette had been signed by the Gale Agency. They'd reported the same thing a year before, so I'm at a loss to know what happened in between (unless it was actually a renewal of her contract). However, it was good to be booked by Gale, since, on September 18, she spent a week at the Casino Theater in Toronto, followed by a week at the Seville in Montreal. I'm not sure about the Casino, but at the Seville, she was joined by the Ink Spots (another act handled by Gale).


She returned to the U.S. just in time to spend a week at the Earle Theater (Philadelphia), starting on October 3. She was in company with the Orioles, Erskine Hawkins, and Moms Mabley.

The Times (Munster, Indiana) of October 12, 1952 gave us some vital info about her: "Teentsy Betty McLaurin, the four-feet-nine recording half-pint won't chance being overlooked when she opens at Birdland; she'll stand on a box." I've no idea why this was being reported in an Indiana paper, since the Birdland they're talking about was in Manhattan.

By the end of October, however, she was at the Rendezvous in Philadelphia, alternating with Muggsy Spanier's Dixieland band.

And now, under the heading of "How Come Nobody Never Tells Me Nothin'?", there's this in the October 30, 1952 Jet: "The folding of the Betty McLaurin-Bob Halying marriage and the heading to court of the petite vocalist. Halying is a musician." Funny, I don't remember telling you that she'd ever gotten married; she obviously did it behind my back. Bob Hayling (the correct spelling) was a drummer, but the only reference I can find for him is when he replaced Sid Catlett in Teddy Wilson's Orchestra in 1944.


On November 21, Bette began another week at the Apollo Theater. This time, she shared the stage with Illinois Jacquet, Apus & Estrelita, and George Kirby,



On November 22, Decca's Coral subsidiary announced the signing of Bette McLaurin. At the same time, they signed Derby's Phil Rose to head up their new R&B division. By December, he'd also head up the R&B department at the allied Brunswick label. Derby also lost Sunny Gale (the "Wheel Of Fortune" girl) to RCA.

The November 26, 1952 issue of Variety had this:


Importance of the Apollo's weekly amateur night shindig as a springboard to the bigtime is pointed up again this sesh [beats me; probably "session"] with the co-headline slotting of young thrush Bette McLaurin. Miss McLaurin, an amateur night winner, played the house several months ago as a supporting turn and has come back in her second try to the top slot via clicko waxings on the indie Derby label. She's a looker with plenty of stage savvy and song salesmanship. Her turn is a solid pleaser, drawing hefty mitt and strong wolfcalls.

Miss McLaurin's piping style is warm, emotional and effective. She tees off briskly with a rhythmic interpretation of "Lover Come Back to Me" and then moves into sentimental vein with top ballad material, "I May Hate Myself in the Morning" and "Why Don't You Believe Me." Encores with current disclick, "My Heart Belongs to Only You", for begoff [final number].


If English isn't your first language, I can't begin to imagine what you'll make out of that blurb; on the other hand, if English is your first language, I can't begin to imagine what you'll make out of that blurb.

This is the first (and, I believe, only) time that her win in the Apollo amateur night show was mentioned. I'm surprised that it was never brought up before.


Bette's first Coral record, "My Dreams Of You", coupled with "Do You Know Why?", was released in January 1953. Both sides have a generic studio group and Don Redman's Orchestra. The disk was reviewed in the January 24 Cash Box, which gave "My Dreams Of You" a B: "Bette McLaurin does a top flight job in her sweet manner on a lovely ballad. Her voice is lovely." (I guess that was meant to be a lovely review.). "Do You Know Why?" was given a B+: "This might be the one the thrush has been waiting for. She does a top flight job on a most lovely ballad with an interesting lilt to it. Don Redman supplies a great backing." These are pure Pop recordings and the reviews were on the Pop page.


On January 30, Bette, along with Illinois Jacquet and Willie Mabon (riding high with "I Don't Know"), opened at the Regal Theater in Chicago. From there, Bette and Willie went to the Riviera Club in St. Louis. Then, it was on to the Howard Theater in Washington, DC, where Bette opened on February 27, followed by the Royal in Baltimore, starting March 6.


April 1953 saw the release of Bette's second Coral record: :"In The Middle Of A Kiss", coupled with "Can't You See". The April 11 Cash Box raved about it: "Bette McLaurin has had local hits in 'I May Hate Myself In The Morning' and 'My Heart Belongs To Only You.' But now she has a new one tagged 'In The Middle Of A Kiss' that has all the ingredients needed for a national smash. Her wonderful sound and polished manner of performance send her off with flying colors on this lovely ballad. 'Can't You See' is another terrific love song belted by her sparkling voice. We look for 'Middle Of A Kiss' to cause a rage."


Once again, Cash Box was wrong; the song never made it to the national charts. (Remember that trade paper ratings had to do with how much money could be expected to be made off a song by record distributors and juke box operators. Reviewers didn't care about the quality of a song; they only cared that consumers would either buy the record [which meant that distributors would have to order it to sell to stores] or pay to hear it on a juke box [which meant that operators would have to buy it to place in their juke boxes]. Therefore, these reviews were aimed at the distributors and operators, not the general public.) The April 18 Jackson (Mississippi) Advocate said: "Bette McLaurin sings like a 'velvet mockingbird'. This gal is really sweet, strictly a ballad singer in the 'pop' manner, not the blues. (Milt Gabler [in charge of Coral Records] take notice: Don't kill the girl by making her sing blues instead of letting her perform in her natural medium.)"


On April 6, 1953, Bette opened at Powelton's (Philadelphia). I don't know how long the engagement was for. On June 19, it was Weeke's Cocktail Lounge in Atlantic City, along with Milt Buckner's Trio.


Her next Coral record, "Only A Rose", coupled with "Somewhere", was released in July 1953, and was reviewed in the August 1 Billboard: "Surprise pop vocal effort on the Rudolph Friml operetta tune [from "The Vagabond King"]. The fine rhythm and blues thrush makes a first-rate attempt with this kind of stuff and comes off ahead. Sy Oliver's ork backs her well. With exposure, this could sell." They gave it a 70. Of the flip, which got a 63, they said: "This side is a new ditty which the hep jockeys and fans should go for. May be a bit too smart for the gal's early pop chantings."

Strangely, Cash Box didn't give it one of its slavish reviews. (Strange, because this one actually was a hit, rising to #25 on the Pop charts. Again, it failed to make the R&B charts.) In spite of the overly-lush arrangement, this one isn't bad (until she decides to shriek out some notes), however, she's no Rosemary Clooney, Teresa Brewer, Doris Day, or Dinah Shore (the Pop artists she was competing with).

Jet magazine, on August 27, 1953 announced an interesting show. On Monday August 24, at 7:30 on ABC-TV, there would be a program called "Opera Versus Jazz", which featured operatic baritone Lawrence Winters and Bette McLaurin. (Note that magazines usually had the date when they were to be taken off newsstands, so August 24 would still be in the future for a magazine dated August 27.) Unfortunately, there was never a review of the show.


On September 4, Bette was back at the Apollo Theater, this time with Illinois Jacquet, Arthur Prysock, and Stuffy Bryant.


All this time, Bette's divorce proceedings were still proceeding. The September 10 Jet said: "The Robert Haylings will tell it to a divorce court judge. She is petite Bette McLaurin, the singer."

On September 25, Bette opened at Detroit's Flame Show Bar.

Another September item: Phil Rose, manager of Bette McLaurin and Sarah McLawler, and a&r man in charge of Coral-Brunswick's Rhythm & Blues departments, left them to become head of Challenge Music, a publishing firm.


One final September 1953 item: Coral released Bette's next record, "I Wouldn't Know Where To Begin", backed with "Among My Souvenirs" (spelled "Amoung" on DJ copies). They were reviewed in the October 10, 1953 Cash Box, with "I Wouldn't Know Where To Begin" rated B+ and "Among My Souvenirs" rated B. Once again Cash Box raved (about "I Wouldn't Know Where To Begin"): "Bette McLaurin has a good chance of breaking through with a stellar waxing of a beautiful ballad. Her voice sparkles. Song is real pretty." She didn't break through with this one either.


Her last Coral disk was "If You Believed In Me" and "It's Just About That Time Again", released in December 1953. At the end of that month, Bette appeared at Philadelphia's Earle Theater, along with Illinois Jacquet and the Wanderers.

In January of 1954, Bette went on a series of one nighters with the Du Droppers, including Snookie's, at 47th Street and Broadway in Manhattan. They'd be there until January 28, at which time they checked into Bill & Lou's in Philadelphia for two weeks.


In February, Derby released a couple of old Bette McLaurin sides on their Central subsidiary: "It's Easy To Remember" and "Who Can I Turn To". They were reviewed in the February 13 Cash Box, each receiving only a C+, in spite of nice reviews.

Her Coral recordings of "If You Believed In Me" and "It's Just About That Time Again" were reviewed in the March 13, 1954 Cash Box. Once again, both sides received nice reviews; once again, both sides were only ranked a C+.

The New York Age of March 13 was confused. It said: "... this depart[ment] is doing nip-ups over Bette McLaurin's first record venture since deserting the Rhythm and Blues field. Entitled 'It's Just About That Time Again,' the platter not only boasts Bette's unusual voice, but a wonderful chorus and string orchestra as well. Bette's break through the 'Iron Curtain' of the 'Pop' field follows the penetration of the Four Tunes, who weren't content to rest on the laurels of 'Marie,' and have another disk jockey favorite in 'Do, Do, Do.' Other disciples of Rhythm and Blues should follow the suit of these artists. Perhaps more opportunities will open up."

Well, the sentiment is well-taken, but why they thought that Bette had been singing R&B up to this point is beyond me. It's not always clear to me what kind of music she's singing.


With her Coral days behind her, Bette switched over to Jubilee Records. Her first outing, in a heavy-duty Pop vein (accompanied by the Ray Charles Singers), was "I'm Alone Because I Love You" and "Please Don't Leave Me". They were released in March 1954, just around the time she was appearing at Chic's Bar, a nightclub in Detroit.


The Jubilee disk was reviewed in the April 3 Billboard, both sides receiving a 75. Even though the New York Age said that she'd switched to Pop, the Billboard review claimed that "This is the old Bette McLaurin, and her fans should want the platter." Cash Box once again gave her nice reviews, although "Please Don't Leave Me" was only ranked C+ ("I'm Alone Because I Love You" got a B). I really don't understand their rating system; both sides' reviews seem equally glowing, but the rankings are different (and not that great).


On May 1, 1954, Jubilee finally got around to announcing her signing. Later that month, she was back at Weeke's Cocktail Lounge in Atlantic City.


The week of July 9 found Bette back at the Apollo Theater. This time she appeared with the Ravens, Bennie Green ("his trombone and band"), and George Kirby.



Bette's second Jubilee record was "If You Were The Only Boy", paired with "Ever So Lonely", released in August 1954. They were reviewed in Cash Box on September 4, with "If You Were The Only Boy" receiving a B ("Her voice glistens") and the flip getting a C+. Note that "If You Were The Only Boy" is the old standard "If You Were The Only Girl In The World".

The bad news in 1954 (announced on October 16) was that Larry Newton's Derby Records had filed a petition for bankruptcy. They had, Newton said, assets of around $18,000 and liabilities of $213,000. Newton would go on to become sales manager for ABC-Paramount.


In November, Bette was at the Ridgecrest Inn in Rochester, New York. From there, it was on to Pep's Musical Bar in Philadelphia, along with Bennie Green's Orchestra (and trombone).



1955 began with a new Jubilee release: "Old Man River", backed with "How Can I", issued in January. While "Old Man River" isn't bad, "How Can I" is pure Pop, with a generic group. But what do I know? Cash Box (February 12, 1955) rated them just the opposite. "How Can I" ("The spine tingling voice of Bette McLaurin comes over beautifully on an exciting new ballad. Thrush has a magnificent style and some great material." They gave it a B+. "Old Man River" only got a C+, but they called it a "great rhythm version" and an "exciting side" anyway. I guess I'm not cut out to be a record reviewer; I find "How Can I" to be nothing special, hardly "spine tingling".


In late February 1955, Bette was back at the Ridgecrest Inn in Rochester. On Thursday, April 7, Bette (along with Jimmy Rushing) was on the premiere broadcast of "Rhythm And Blues On Parade", a new radio show hosted by Willie Bryant over WABC. Originating from Harlem's Baby Grand, Bette made the radio listings under "and others".

The June 4, 1955 Cash Box said that "Phil Rose, right on top of his establishing what looks like a national hit in 'Soldier Boy' by The Four Fellows on Glory, announces he has signed Bette McLaurin and the first release should be forthcoming soon." The June 18 Billboard mentioned that Phil Rose "is now president of the new Glory label ... [which] has signed Betty McLaurin, the 'Wheel Of Fortune' girl, who is managed by Rose and who was with him at both Derby and Coral."

Only two problems with the above. First, Glory had already released a disk by Bette, back in April. Second, "the 'Wheel Of Fortune' girl" was Sunny Gale, not Bette. Ah, well.


That April 1955 Glory record was "So Will I" and "Grow Old Along With Me". On them, she was backed by the 4 Fellows. (They were recorded at the same session at which the 4 Fellows sang "Soldier Boy" and "Take Me Back, Baby".) Once again, Phil Rose had taken a great R&B group and reduced them to generic studio backup singers. The disc wasn't sent out for review.

On July 10, Bette was a guest (along with Bill Doggett) on Ed McKenzie's "Saturday Party" show on Detroit's WXYZ-TV. It was on opposite "Cartoon Express" and "The Lone Ranger"; a toss-up for me.

The reason Bette was available for that show is because, at the time, she was appearing at the Flame Show Bar. The Detroit Free Press of July 12, 1955 said: "Whatever the temperature outside, it's torrid at the Flame Show Bar when Bette McLaurin sings those rock 'n' roll tunes." Funny; I thought she was an established Pop singer at this point.


On September 2, Bette was back at the Apollo Theater, this time with Tito Puente, the Larks, and the Mambo Aces. Also in September 1955, the Cadets, led by Aaron Collins, covered "So Will I".



A second Glory record (this time without the 4 Fellows) was "Just Come A Little Closer", backed with "A Love That's True", released in October 1955 (and also not sent out for review).

According to the Pittsburgh Courier (November 19, 1955): "Petite Bettie McLaurin had them in line here as she featured her hit number, 'Only A Rose'." "Here" was Washington, DC, but the venue was otherwise unidentified.


There was nothing more about Bette until March 1956, when another pair of Glory recordings with the 4 Fellows was released: "Petticoat Baby" and "I'm Past Sixteen". I'll grant that "Petticoat Baby" has a pure Rock & Roll sound, but the group sounds nothing like the 4 Fellows. "I'm Past Sixteen" is probably my favorite Bette McLaurin recording. Cash Box agreed for a change, giving it a B+: "The talented Bette McLaurin hands in a striking rock and roll ballad with today's popular fish beat. Beautiful lyric delivered with great feeling by the lark. Thrush has a terrific voice." "Petticoat Baby" only got a C+, but at least they recognized the tremendous contribution of the 4 Fellows: "A chorus assists on this lively rockin' novelty."

And that was the only mention of Bette in 1956. She's not heard from again until April 14, 1957, when "Betty McLauren", and dancer Bill Bailey, were the entertainment at a pre-Easter Style Show at Club Ruby in Queens, New York.

And then, she seems to have broken with Phil Rose after many years. The Cash Box of September 7, 1957 had an article titled "Eddie White To Manage Bette McLaurin, New Atlantic Pactee". It said that White (writer of the Crew Cuts' "Hey, You Face") had signed her to a "long-term deal" (industry talk for "it won't last too long") and had placed her with Atlantic Records (actually with Atlantic's Atco subsidiary). Her first (and, as it would turn out, only) Atco record would be released on September 15. There was also to be "an album due for release shortly thereafter" (which never happened). She was, however, still listed as an Atco artist in a May 1958 advertisement.


The Atco release was "Autumn Leaves", which isn't bad, backed with "What A Night For Love", which signaled Bette's return to screeching (along with the Dread Chorus). The songs had been recorded back on August 1, along with two others that remain unreleased: "The Line" and "Anything, Anyplace, Anywhere". The Ray Ellis Orchestra and Chorus backed her up on all of these.

Cash Box (October 12, 1957) gave "Autumn Leaves" a B+ ("Thrilling performance of a top notch song.") and the flip a C+ ("One of opera's most beautiful arias is revised and presented as an emotional pop ballad by the gifted lark."). "What A Night For Love" turns out (courtesy of Billboard's October 14 review) to be "an adaptation of the prelude to '[La] Traviata'."

Fortunately, having a recording based on an operatic melody allowed her press agent to start drinking heavily and turn out this nonsense (from the November 14, 1957 Jet): "Singer Bette McLaurin landed a two-year scholarship to study opera at La Scala in Italy next spring."


And then, there was an encounter between Bette and sexy singer Sallie Blair. Jet (November 21, 1957) said: "Singer Bette McLaurin is talking with her lawyer about filing a suit against Sallie Blair, whom she claims pushed her off the stage when she started to do a guest appearance at New York's swank African Room." It was picked up by Walter Winchell, who said in his November 22 syndicated column: "Don't invite Sallie Blair and Bette McLaurin to the same party. One alleges the other pushed her off the stage at the African Room." Was this real or something cooked up by press agents to keep Bette's and Sallie's names in the papers? I have no idea.


Then, my life gets confusing again. There was a Benefit Show at the Brooklyn Academy Of Music the evening of December 13, 1957. Entertaining were Bette, George Kirby, and Bobby Colt. There was even a photo of Bette with DJ Lou "The Cat" Garry at the affair. She (according to the December 14 New York Recorder): "thrilled the audience with her sparkling singing".


So what's my problem? On the same day, December 13, she began a week at the Apollo Theater (with the Clovers, Thurston Harris, the Paragons, the Chantels, Dee Clark, and the Glowtones). I doubt Apollo's management would let her go off and appear somewhere else on the opening day of the show. (I suppose it's possible that they played around with the order of the acts so that Bette could sing at the Apollo, rush down to a waiting cab, get to Brooklyn, sing some songs, get back in the cab, get to Harlem, and be ready for the next Apollo show. Just another mystery in my life.)


In late December, Bette was at Harlem's Baby Grand for the New Year's Eve show, along with Nipsey Russell.

But times had changed and Pop singing wasn't generating much interest. There are fewer and fewer instances of reported appearances.


One was at the Skyview Lodge in Troy, New York, where she appeared for the week beginning August 1, 1958. Larry Williams was there too, as was an up-and-coming comic named Flip Wilson. On August 22, she began a week at Washington D.C.'s Howard Theater, where she shared the stage with Bobby Day, Thurston Harris, Bob & Earl, and the 5 Keys.



In December 1958, there was a new record release, on the tiny Bon Ton label from New Rochelle, New York (as "Betty McLaurin"). Other than its address, I can't find out a single thing about the label, nor do there seem to have been any other releases on it. Bette's tunes were: "Forever Forever" and "Sleepy Lagoon". At least they were reviewed in the December 27, 1958 Cash Box. "Forever Forever" got a B and "Sleepy Lagoon" a C+. They both feature the Dread Chorus (which a reviewer with a tin ear called "good group support").


On May 15, 1959, Bette started a week's engagement at Detroit's Flame Show Bar. In August, she was at Bowman's Show Place in St. Albans, Queens.



Another record; another ridiculously small company. This time it was on O Gee records about which there's nothing, not even an address. "Goodbye My Love" and a reprise of "The Masquerade Is Over" were issued in November 1959 and reviewed in the December 5 Cash Box, both receiving a C+ with bland reviews.

I'm not sure what to make of the company's numbering practices. Bette's record was OJ-100, but there was also a release by Gladys "Gladrags" Patrick on "O-Gee 100" and one by August Moon on "O-Gee FJ 100". "O Gee" and "O-Gee" seemed to be owned by someone named Officus Delimus Jamison, also known as "Gay Jamison". He could also have been the "D. Small" who's named on the Bette McLaurin and Gladys Patrick labels. Other than that, nothing. A songwriter and producer, he seemed to have owned any number of tiny labels, none of which has an address (although he was from Nashville).


But by December 1959, Bette had one more shot at a major label. "Zip" (written by the Cues' Ollie Jones) and "Remember" (written by someone named Irving Berlin, but I can't find out what group he'd been with) were issued on Capitol.

They were reviewed in the January 18, 1960 Billboard, both ranked "excellent" (remember, the fact that Capitol was a major company heavily influenced the rating). The review spelled her name "Betty", although it was correct on the label. Of "Zip", they said "Most attractive performance by the diminutive thrush over bright ork and choral support. This could take off, if it gets the exposure." They said this of "Remember": "The Irving Berlin standard receives an up-to-date reading by the thrush over backing with triplets. It, too, is a strong side that could collect coins." They were totally wrong in their assessment; the record sank without a trace (and I've never heard either side).


In December 1960, Bette was at the Wagon Wheel in Bridgeport, Connecticut. A year later, she was back at the Flame Show Bar in Detroit for their New Year's Eve show. She'd be joined by one of my favorite acts: "many others".

Nothing further until April 1962, when she (and her "jazz stylings") was booked into Detroit's Club 20 Grand.


But then, all was quiet until May of 1964, when she had another release on the (need I say it?) tiny Almont label from New York City. This one was a tribute to boxer Cassius Clay, called "You're The Greatest"; the flip was "I'll Be There". The record sleeve pictured a "letter" from Bette to Cassius Clay (and the one reproduced here was autographed by Clay himself). The disc was never reviewed.


In March 1965, Pulse Records (New York City) released "As Long As Your [sic] Mine" and "Never". "As Long As You're Mine" has a Motown sound; I haven't heard "Never". The disc was mentioned in the April 24 Billboard, but wasn't reviewed.


Also in March, Bette appeared at Marty's Moulin Rouge in Jersey City.


And now, as a Public Service, I bring you New Math, a highly-discredited concept that was just being introduced around this time. As an example, here's a blurb from Walter Winchell's column, as it appeared in the Indianapolis Star of May 3, 1965: "Bette McLaurin had a million record seller with 'The Masquerade Is Over' when she was 16 years old. She is now 23 and is making her 'comeback' with 'As Long As You're Mine'." Allow me to clarify: her original non-million-seller (it wasn't even on the national charts) was done in July 1951, when she was actually 21 (remember, she was born in December 1929). Let's see, May 1965 minus July 1951 is [let's see: carry the one, multiply by the page number, subtract grandmother's sweat sock size] 14 years, give or take a couple of months. So, from this, we learn that 16 plus 14 equals 23. How could I have been so wrong all these years?

Bette made Robert Sylvester's syndicated column on May 15, 1965. The column was titled "Why Cabbies Try To Miss You":


NEW YORK - May 15 - Singer Bette McLaurin was in a cab when the driver slowed down to miss a pedestrian. Bette complimented him on his courtesy. "Courtesy had nothing to do with it", said the hackie. "If you hit 'em, you gotta fill in a report."


The June 10, 1965 Jet had a little blurb that helps to explain why there'd been so little about Bette in the past several years: "Recording artist Bette McLaurin is helping youngsters with diabetes adjust to a normal life by lecturing to them about her own life as a diabetic. Bette, who was forced to retire from show business [for] several years because of diabetes is now making a comeback via her new record As Long As You're Mine."

However, she'd never really retired, but was probably forced to curtail appearances. 1963 and 1964 were years in which I couldn't find any appearances, so it might have been that period they were talking about. However, she did record in 1964.

In late November and early December 1965, Bette was the featured vocalist at the Winter Carnival thrown by Monmouth College in Long Branch, New Jersey, appearing at the Queen Coronation Ball on December 4.

There was another Ball on February 4, 1966, this one a Charity Ball sponsored by the New York Club of the National Association of Negro Business and Professional Women's Clubs. It was held in New York's Americana Hotel. Organist Ross Carnegie and Bette ("and others") were the entertainment.


1967 was another year in which I could find no activity for Bette, but she was at the Aqua (Philadelphia) in September 1968.


In March 1969, she appeared with the Billy Gardner Trio at Arthur's Roundtable in the Bronx. On April 7, she began two weeks at the Birdcage Lounge in Atlanta. The Amsterdam News of April 5 noted that she'd just signed with Conclave Records.


Her Conclave recordings of "(I'm Afraid) The Masquerade Is Over" (her third shot at the tune) and "The Day I Forgot To Remember" (written by Larry Harrison, former lead of the 4 Buddies) were issued in April 1969.

And it was (supposed to be) a straight ride to the top this time. Jet (May 22, 1969) said: "Ready to collect after paying her dues for years, singer Bette McLaurin signed with personable Nat Badger, soul-head of Realm Booking-Management and cut The Masquerade Is Over on Conclave Records." Conclave Records was a division of Realm.

Although nothing happened with the record, maybe things could have worked out differently. However, Nat Badger, owner of Realm and Conclave was shot to death in the New World Bar (Brooklyn) on December 21, 1969.

And we go out with one final mystery. The February 7, 1970 Cash Box had an article about vocalist George Smith, a Conclave artist who'd just become its new president. It mentioned some Conclave artists, including "Betty McLaurin, whose new single is 'Don't Stay Too Long'." The only problem is that I can't find any other mention whatever of "Don't Stay Too Long". Was it ever really issued?

Realm was still handling Bette in April 1970, but that's the final mention of her in any publication. It's possible that her diabetes prevented any further activity in the entertainment field.

Bette McLaurin turns up in some New York City phone directories, living in Jamaica, Queens, New York as late as 2001. I can't find any death notice for her and she may still be alive as I write this in late January 2018.

There are lots of Bette McLaurin recordings on the Internet. I'd urge you to listen to them and judge for yourselves what Bette's place in music history should be. As for me, they just don't resonate. As I said, I've listened to 30 of them and they simply do nothing for me.


Special thanks to Victor Pearlin, Jay Bruder, and Tony Fournier. Some label scans came from 45cat.



BETTE McLAURIN DISCOGRAPHY



BIG NICKEL (Claude Hopkins Ork., vocal by Bette McLaurin)
1005 Cryin' My Heart Out For You / [Are You Forgetting Love? - vocal by Henry Wright] - 10/50

DERBY (Freddie Mitchell Ork, vocal by Bette McLaurin)
758 Bewitched / Blue Prelude - 3/51
NOTE: the artist on Blue Prelude may be H-Bomb Ferguson

DERBY (Bette McLaurin with the Eddie Wilcox Ork)
766 The Masquerade Is Over / [Shuffle Express - Eddie Wilcox] - 7/51
775 Cottage For Sale / Crying For You - 9/51
785 Cry / Lover Come Back To Me - 11/51
NOTE: (Cash Box reviewed the record as Cry / For All We Know)

DERBY (Bette McLaurin & Her Friends; see text)
790 I May Hate Myself In The Morning / I Hear A Rhapsody (no group) - 3/52

DERBY (Bette McLaurin & Striders)
804 My Heart Belongs To Only You / I Won't Tell A Soul I Love You - 7/52

CORAL (Bette McLaurin)
9-60906 My Dreams Of You / Do You Know Why? - 1/53
9-60961 In The Middle Of A Kiss / Can't You See - 4/53
9-61026 Only A Rose / Somewhere - 7/53
9-61064 I Wouldn't Know Where To Begin / Among My Souvenirs - 9/53
9-61129 If You Believed In Me / It's Just About That Time Again - 12/53

CENTRAL (Bette McLaurin; a subsidiary of Derby - these are old Derby tunes)
1004 It's Easy To Remember / Who Can I Turn To - 2/54

JUBILEE (Bette McLaurin)
5139 I'm Alone Because I Love You / Please Don't Leave Me - 3/54
5155 If You Were The Only Boy / Ever So Lonely - 8/54
5179 Old Man River / How Can I - 1/55

GLORY (Bette McLaurin & 4 Fellows)
233 So Will I / Grow Old Along With Me - 4/55

GLORY (Bette McLaurin)
237 Just Come A Little Closer / A Love That's True - 10/55

GLORY (Bette McLaurin & 4 Fellows)
241 Petticoat Baby / I'm Past Sixteen - 3/56

ATCO (Bette McLaurin)
6099 Autumn Leaves / What A Night For Love - 9/57

BON TON (Betty McLaurin)
1001 Forever Forever / Sleepy Lagoon - 12/58

O GEE (Bette McLaurin)
100 Goodbye My Love / The Masquerade Is Over - 11/59

CAPITOL (Bette McLaurin)
4320 Zip / Remember - 12/59

ALMONT (Bette McLaurin)
309 You're The Greatest / I'll Be There - 5/64

PULSE (Bette McLaurin)
P-1004 As Long As Your [sic] Mine / Never - 4/65

CONCLAVE (Bette McLaurin)
334/336 (I'm Afraid) The Masquerade Is Over / The Day I Forgot To Remember - 4/69
??????? Don't Stay Too Long / ?? - 1/70


Unca Marvy's Home Page
More Articles